A Few Things About Our Lovely Cat Hotel
MeowLux was created because we could not find a cat boarding facility in South Florida worthy to board our beloved Mila. Now, you can go out of town knowing your cat is comfortable, safe, being entertained and pampered while you're away.
We are setting the new standard of cat boarding  and care. We take pride in serving cats, and only cats. Our promise is to look after every guest as if they were our own, providing their maximum comfort and your piece of mind.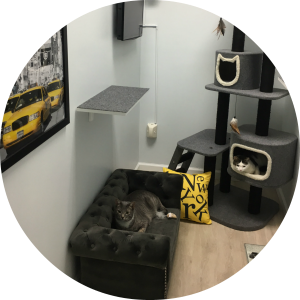 Each one of our suites is 14x larger than the average 3-tier "kitty condo" on the market today. At MeowLux, your kitty will never feel like a second class pet in a dog centered pet boarding facility.